Experience the Blu Touch
Join the Blu Touch Pool family Today!
Modern Pools At Affordable Prices
Today, homeowners are busier than ever with very active lifestyles. Having a beautiful backyard pool that is ready for use every day is what you need.
Backyard pools are a luxury most homeowner's desire and can provide an ideal environment for entertaining. Blu Touch Pools Service goal is to help our customers maintain their backyard oasis in a worry free manner. Providing proper care for your pool does not require genius, it simply requires a person that will provide consistent attention to the little details and that is our goal at Blu Touch Pools Service LLC. With over 10 years' experience in the field of swimming
pool maintenance
, we have come up with a service plan that helps us maintain sparkling pools. We also have an award winning pool design team that specializes in new pool construction and pool remodeling.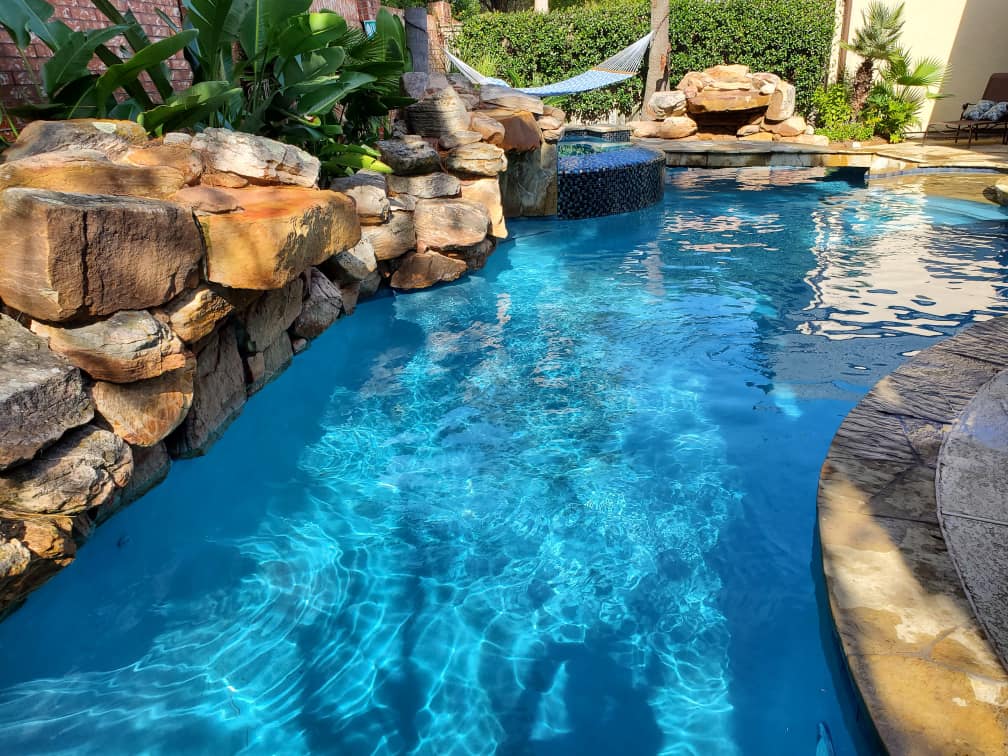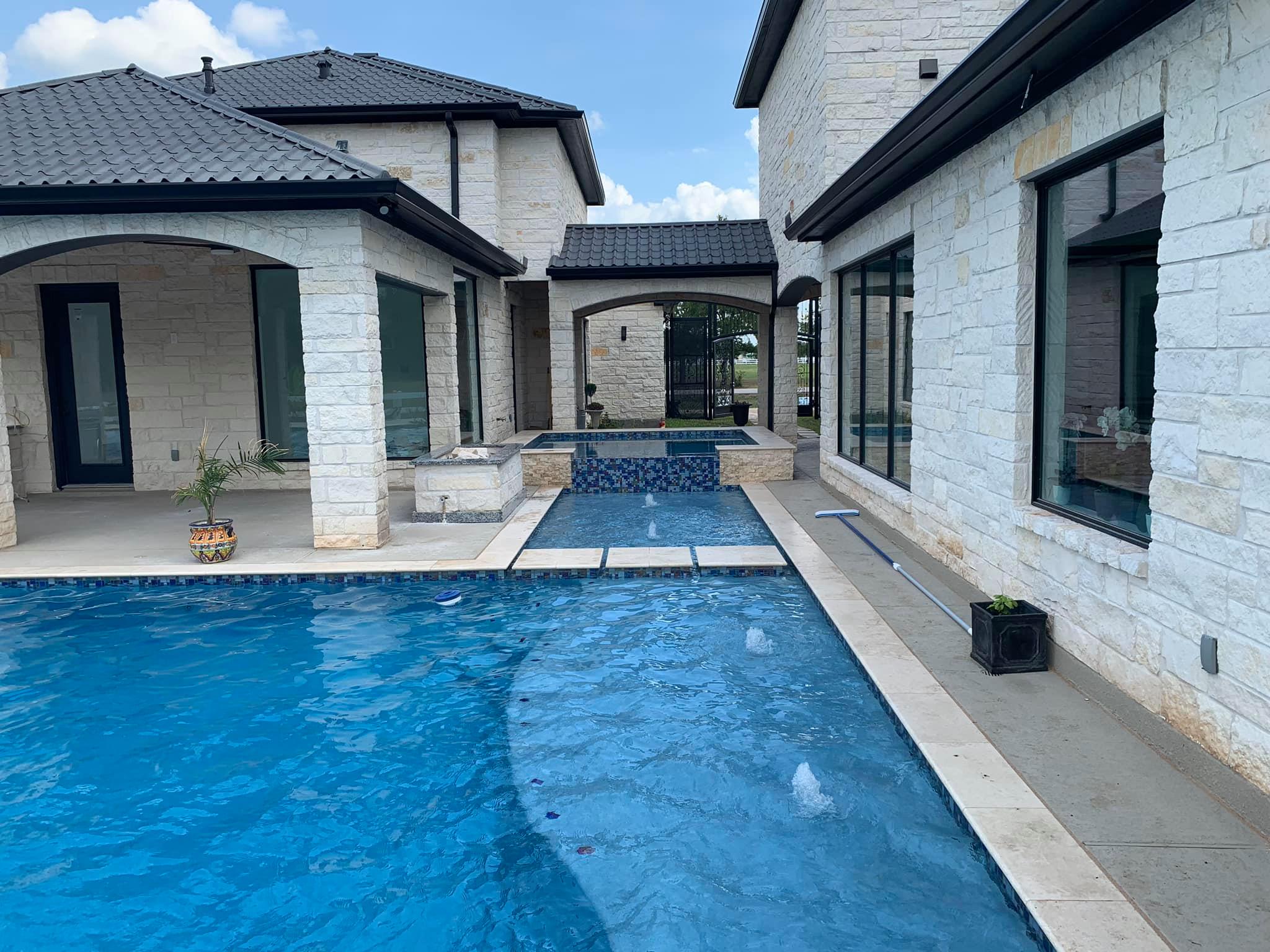 Get in touch
and let us know how we can help.
We specialize in prompt, professional & expert swimming pool maintenance and remodeling all year round. We strive daily to be the "Best" pool service company throughout our area of operation.
FAQs
What area does Blu Touch Pools service?
We proudly serve Pearland, Alvin, Friendswood, Houston and surrounding areas.
What advantages might hiring a pool cleaning service have over doing it yourself?
You won't need to stand in line at a pool store or handle any chemicals yourself since we will bring the chemicals and our water chemistry knowledge right to your backyard! Our personnel are thoroughly educated to use our 8 parameter mobile water lab and are furnished with the best pool cleaning tools available in the market. When we are on our way to your home and when the service is over, we let you know in real time. The best part is that our system keeps track of your chemistry results, dosage amounts, and even before and after photos.
How to create a digital marketing strategy?
It's the implementation of marketing and advertising into social media communities. Every business can greatly benefit from social media marketing.
BLU TOUCH POOL'S
We are willing to do anything, well almost anything, to improve your users experience
of your digital products.
Client

Projects

No matter the size of your backyard, we can create a luxury pool and hot tub design that will shape perfectly to fit. We offer estimates which include personal consultations and a 3-D reality view of your new swimming pool.
Servicing : Pearland, Alvin, Friendswood, Houston and surrounding areas.
Client Testimonials
What our community says about Blu Touch Pools!
Great service and response
Blue Touch Pools was able to work with my budget on building the pool of my dreams. My project was completed in 60 days! Great service and response by Gary and my project manager on the job!
Responsive, reliable, and friendly.
Gary and his team are responsive, reliable, and friendly. He has been taking care of my pool for years. I love that they send me a text each week explaining what they did for service and send pictures!
Wouldn't consider going anywhere else.
I've used blue touch pool service for years now and love every bit of it. I never have to worry if my pool will be clean as the come every week at the same time. Wouldn't consider going anywhere else.
Top notch business
Blu Touch Pool Service is a top notch business. If you are looking for a detailed, customer service oriented company definitely go with Blu Touch. They also build pools if you need one.
Professional and courteous
The Blu Touch team are professional and courteous. They are dependable and always do a great job cleaning our pool. We have used them for several years and are very pleased with their service.
Contact Blu Touch Pools Today!
We love hearing from our community, for general questions, concerns & information - contact Blu Touch Pools now! Give us the opportunity to service your swimming pool and we will prove why we are the best pool service company around.
CONTACT INFO
No worries! Our customer service reps here at Blu Touch would be happy to answer any questions you might have. Please contact us today!